Medication management is one of the most critical issues facing seniors who live independently. It's all too easy to miss a dose or take an incorrect dose, especially for those seniors who require several different medications throughout the day. According to the Pharmaceutical Research and Manufacturers of America, more than a third of medication-related hospitalizations are due to patients not taking their medicine as prescribed. At Pillcrusher.com we offer you products that make sure your loved ones take medications correctly.
Pill Management
Elderly health depends not only on their medications but on taking them accurately. This means the right medicine, the right dose, at the right time of day. The potential consequences for taking medications incorrectly is a genuine concern. At Pillcrusher.com, we carry pill crushers, pill splitters, pill counters and pill ejectors to facilitate correct medication.
Pill Organizers
Choosing the best pill organizer for your needs can be a big decision. After all, these important compliance aids reduce the risk of taking the wrong medication at the wrong time or missing a dose completely potentially life threatening situations that happen to countless seniors every year. Plus, pill organizers are extremely convenient, save you time, and eliminate the need to carry several bottles of pills while traveling.
You may also like:
Pill Crusher
Porcelain Mortar and Pestle Sets Porcelain mortar and pestle sets allow you to prepare and compound pills and medications for patients. Porcelain Mortar and Pestle...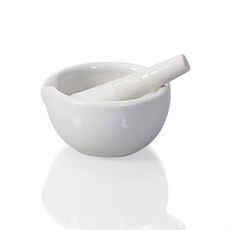 Porcelain Mortar and Pestle Sets Porcelain mortar and pestle sets allow you to prepare and compou...
Medicine Management
Medicine management is an approach to prescribing which balances the safety, tolerability, effectiveness, cost and simplicity of treatments. Good medicine management means that patients receive better, safer and more convenient care. Pillcrusher.com can provide you with medicine dispensers, diabetic organizers, and mortars and pestles for your facility or nursing home.